Temptations Lingerie Size Guide
No matter how beautiful the bra, getting the wrong size fit will compromise the stunning look you are after. Getting a perfect fit will ensure that you are comfortable, well supported and confident in the knowledge you're looking fantastic.
Wearing the wrong size bra is an easy mistake to make and that's why the team at Temptations are here to help.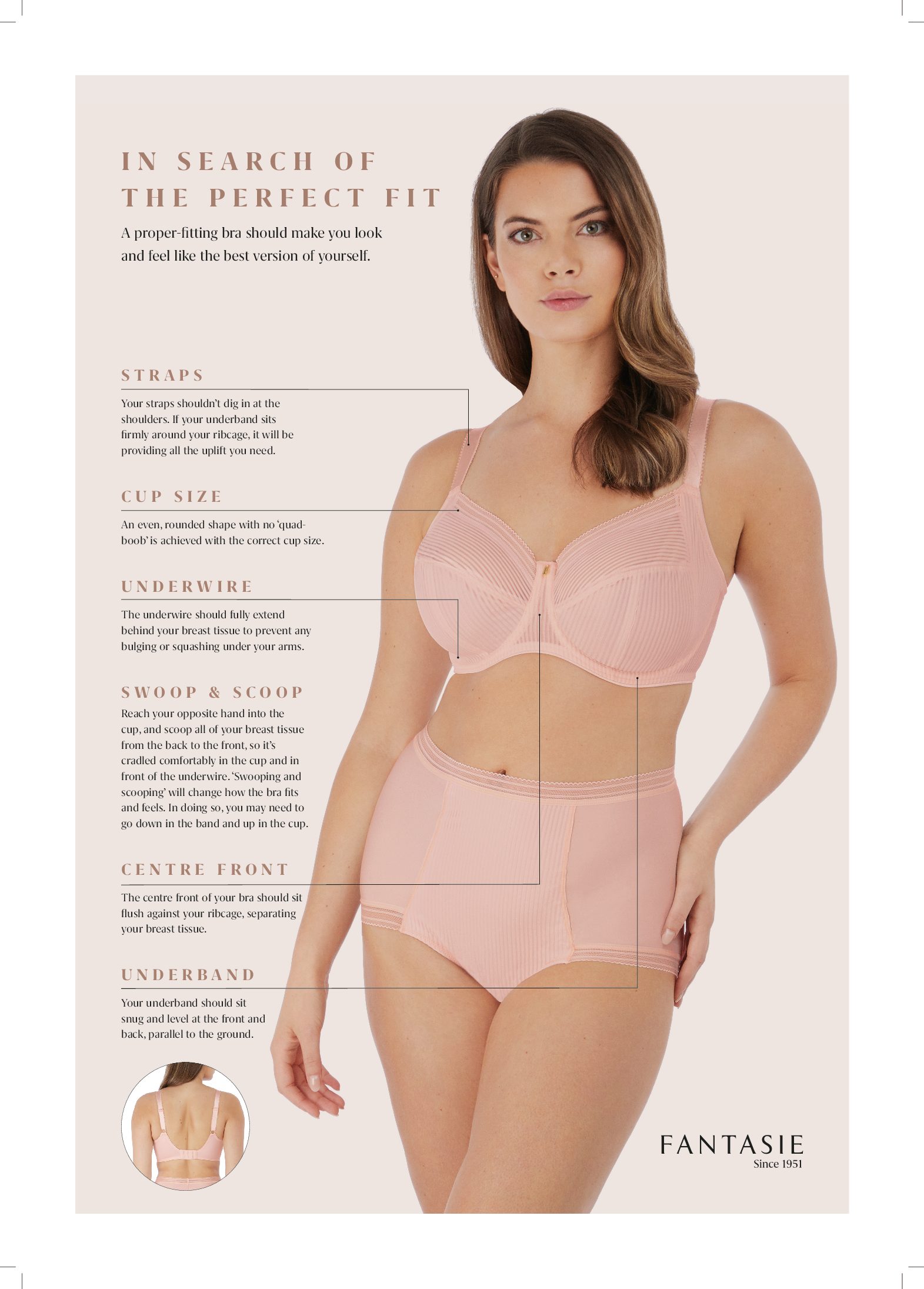 Temptations tips for a perfect fit.
80% of the support in a bra comes from the underband and not from the straps.
To get the uplift you are after the underband should sit firmly around your ribcage, level at the front and back and parallel to the ground.
The correct band size will sit comfortably and not move whether you raise your arms or have them by your side.
If your underband rides up your back this means the bra is too big.
The correct cup size will give you an even rounded shape. If you are spilling out of the cup and it looks like you have four breasts and not two … your cup size isn't big enough.
The underwire should extend fully behind your breast tissue so there is no bulge or squashing under your arm
We recommend you should have a bra fitting every 6 months as factors such as weight loss or gain, breast feeding, and menopause can affect the size and shape of your breast.
---
You will need a tape measure for the following size guide.
---
Underbust: Measure around the body, directly below the bust. Below measurements are in centimetres.
Overbust: Measure across the fullest part of the breast. Below measurements are in centimetres.
---
Overseas Size Conversions
BRIEFS, SWIM BOTTOMS AND CLOTHING
---
TOPS/BOTTOMS MEASUREMENT GUIDE
Sizing varies between brands, please use this chart as a general guide. If you are unsure of sizing and need additional assistance, please contact us at [email protected]